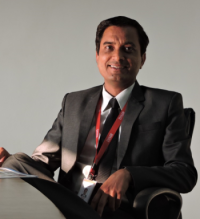 Dr. Sajid Alvi
Director Of DIMR
There is a paradigm shift in the business environment world over, which is complex, competitive and volatile. The fast technological changes, greater international competition, the deregulation of markets, an unstable capital-investment in industries and the changing demographics of the work-force; are among the many factors that have contributed towards this shift.
To succeed in such a dynamic business environment, there is a need to provide contemporary management education and training for all aspiring business professionals. Updated course curriculum, innovative and effective teaching methodologies, faculty development programmes, research oriented academic work, including field / project assignments and other value additions are the necessities, besides good infrastructure, to bring excellence.
I have great pleasure in announcing that the management of Shri Khanderai Pratishthan has made a devout commitment to impart value based management education and training to all aspiring young boys and girls to make them sound professionals with right attitude, mind set and impeccable character.
The state-of-the art infrastructure, our MBA course curriculum with value additions, such as talent search, counseling, enhancement of current professional knowledge, communication skill, development of physical and mental health, soft skills and leadership qualities, etc. enable us to have an edge over the others. We endeavor to develop all round personality of our students and make them winners.
I extend a hearty welcome to all those coming to our fold and assure of an eventful tenure and rewarding career to one and all.